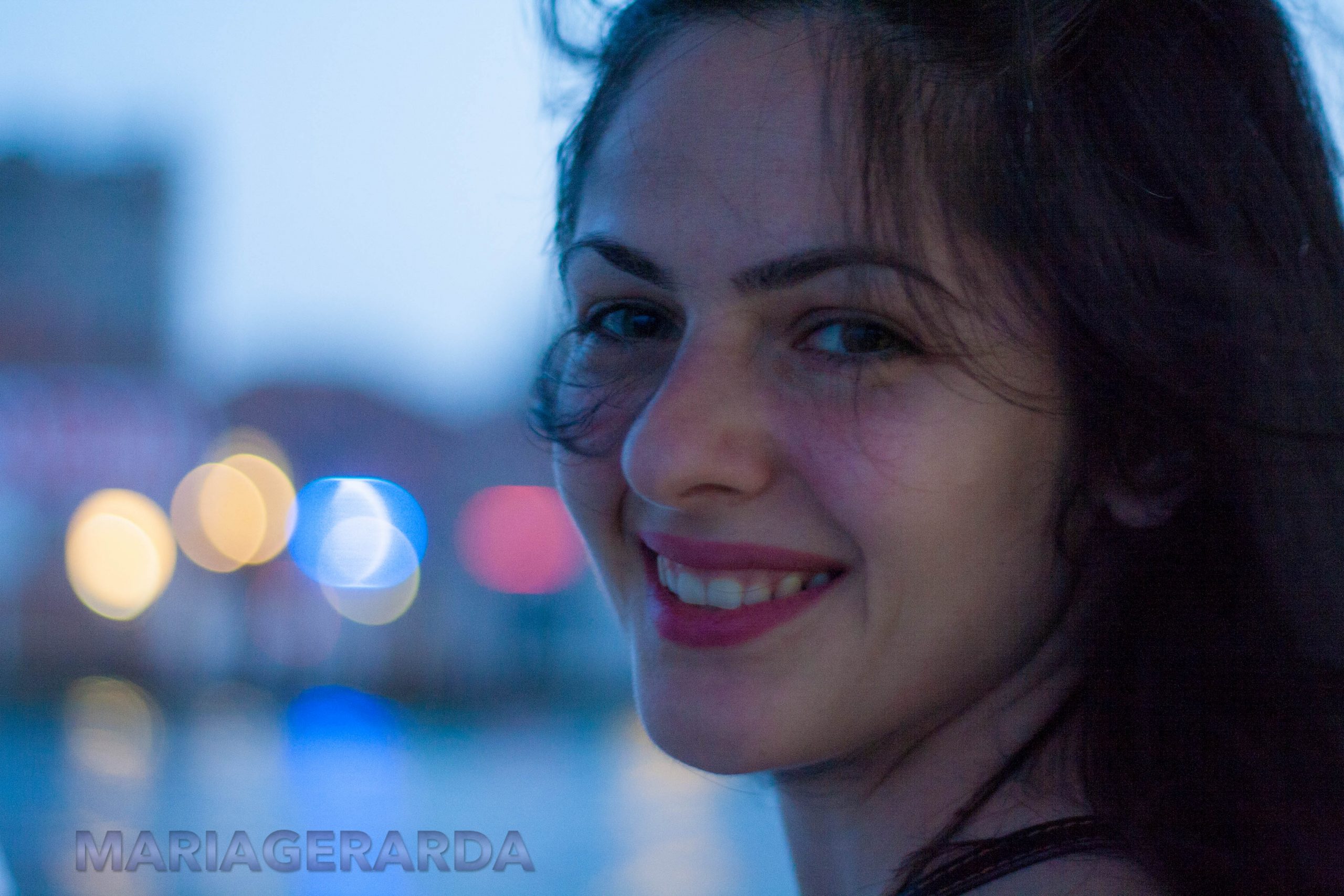 Maria Gerarda is singer, songwriter and Vocal Coach.
Since she was a child she has been intrigued by the potential of the human voice and by the world of the vocal styles.
She has been singing very soon and to explore her vocal technique.
She has composed five original songs collected in the EP "Wandering Soul"
What kind of studies has she done?
She graduated from Conservatory "Cimarosa" (AV) with a degree in Opera Singing in 2009.
After her graduation, she attended experimental, singing in whistle register, and modern singing class at the Musical Institute Baravalle.
She studied with Tony D'Alessio, Antonio Juvarra, Albert Hera.

She has been intrigued by the world of vocal improvisation and the Circlesinging,
attending Masterclass with WEBE3,
"The Language of Hope" with Roger Treece;
"Circleland" with Albert Hera.
She attended several seminars about the voice in
a physiological point of view and in a different styles:
"Convegno Diva", "Umbria Jazz Clinis", "Il Cervello che canta",
"It's All about the Voice" with Gegè Telesforo.
What musical genres does she sing?
Thanks her studies and especially to the versatility of her voice,
her musical projects range from modern pop to jazz manouche,
to classic rock, to opera music, to neapolitan classic arranged in a different way.
The title of one of her concerts, for example, was "WITHOUT BORDERS" at Ripalta Guerina (Cr).

She also had various experiences as backing vocalist of italian songwriter Gerardina Trovato.
What other types of studies has she done?
Personal, artistic and didactic growth is really important for her.
She also attended Experimental Theater laboratory with Teatro Ebasko;
WORKSHOP "Tammuriata "NERA"…una tammurriata d'espressione africana"
with Ashai Lombardo Arop;
and the Taranta Atelier, dance – theater laboratory with choreographer Maristella Martella.
In these ten years of singing teaching activity, she taught in some musical academies in Napoli and Salerno
and she played also monthly Cirle Song seminars.
She moved to Bologna and now she teaches in her private studio.
She loves Campania popular culture. She likes dancing this popular music of South Italy called "Tammurriata" .
Sometimes she organizes follow-up meeting about the dance and singing of "Tammurriata"
with new project Parthenias at Tarantarte Bologna school.